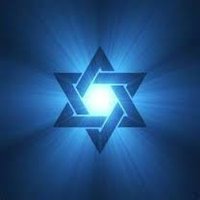 Robert Heigh
Robert Heigh, son of the late Lillian and Albert Heigh, a Brooklyn native, passed peacefully in the loving arms of his wife, at Catskill Regional Medical Center, on December 30, 2017. Robert was 82 years old.
Robert received his Bachelor's and his Master's Degrees from Brooklyn College, Brooklyn, NY. He taught elementary school in Brooklyn for several years. He married Stephanie on September 16, 1960. In 1963, Robert and Stephanie decided to move their family up to the Catskill Mountains, Monticello, NY.
Robert taught elementary school for 28 years in Monticello, at the Cooke School and later, at the Rutherford School. He was a classically trained pianist who played in many band's, including several in Sullivan County. Simultaneously, he gave private piano lessons to many area students. Robert is fondly remembered by a great many of his students.
Robert is survived by his loving wife, Stephanie Shulman Heigh, of 57 years. He is also survived by his sister, Audrey Rothstein, of Bayside, Queens. Three children survive Robert: CherylFaith Taylor, who was his first Father's Day gift, her husband, Robin Taylor, and their son, Leo William Taylor, Robert's beloved grandson. They live in Ulster County, NY. His other surviving daughter is Randi Ackerman, with her husband, Howard Ackerman, of Rockland County, NY. His surviving son is Rabbi Michael (Moshe) Heigh with his wife, Pnina Heigh, of Cincinnati, Ohio. Michael and Pnina's children are: Meir Leib, Yaacov, Avraham and his wife, Este Heigh, of Israel, Dovid and his wife, Chaya Rivka Heigh, Yitzchok Zev, Shlomo Zalman and his soon - to - be - bride, Arielle Berman. Michael's other children are Yehuda, Rachel Leah, Mordechai, and Esther Malka.
Everyone who knew Robert remembers him for his humility, his gentle, kind personality, his passionate love for his wife, Stephanie, of 57 years, whose cooking he loved so much, he continually asked for it, even while he was hospitalized. Robert is remembered by his children as the perfect father, loving, supportive, encouraging, kind. His loss leaves a hole in all of our hearts, one which can never be filled.
Funeral services took place on January 1, 2018 at the Landfield Avenue Synagogue Cemetery in Monticello.
Donations may be given in the name of Robert Heigh to the Landfield Avenue Synagogue, P.O.Box 410, Monticello, NY, 12701.
Funeral arrangements are under the direction of the Joseph N. Garlick Funeral Home - Monticello; to leave a condolence for the family please visit www.josephngarlickfuneralhome.com.