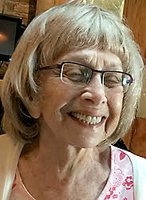 Carole Sclar
Carole Sclar, a New York native passed away on Sunday, February 11, 2018 in Largo, Florida. She was 87. The daughter of the late Max and Sarah Holzman, Carole was born on September 12, 1930 in Brooklyn. The youngest of 3 children, Carole was a sister to Gloria and Murray, both now deceased.

As a child that was ill she was forced to have bed rest and spent her days listening to classical music on the radio. As she became stronger she started to play the piano. This was a joy to her for her entire life, playing for the last time on February 10, 2018. A graduate of James Madison High School, she attended the Saturday program for gifted students at Juilliard.
Upon graduation, she decided to pursue a dream and attended Brooklyn College to become an Early Childhood Educator, all the while continuing to play piano. Having a piano in her classroom for all her years of teaching, while continuing to mentor future musicians on weekends, Carole started teaching at the Neighborhood Playhouse on East 8th Street in Brooklyn before going to Brooklyn Ethical Culture School. After working for the campaign of Mayor John Lindsey, she went to work for the NYC School System at PS 16 in Williamsburg, Brooklyn where she taught Kindergarten, first grade and became the reading coordinator for the district.

Upon retirement, she went back to school to pursue her next dream of becoming a psychotherapist, with a MSW from NYU and an internship at the Karen Horney Clinic. She was in private practice until 2017.

Carole loved opera and had many years of season tickets first with her sister Gloria and then her daughter Deborah. She shared her love of opera with her grandsons Corey and Scott by taking them to Saturday night performances at the Metropolitan Opera in New York for many years.

She had many and varied interests including museums, art, travel and nature. Her favorite travels were her Bar Mitzvah gifts to "her boys" taking them individually to Israel and Paris. She was a life member of the Adirondack Mountain Club for sailing and cross-country skiing, as well as the Past President of the Chelsea Reformed Democratic Club. Moving to midtown Manhattan allowed her easy access to clubs, shows, music, museums, and volunteering at the Central Park Zoo and Temple Emanu-El, as well as being involved with feeding the homeless. Once Deborah retired, they became snowbirds, staying in Florida for the winter. A time treasured by both. Carole had an infectious smile that made everyone happy. She will be deeply missed.

Left to treasure her memory are her daughter; Deborah Kaplan and Steven Tarloff, treasured grandchildren; Corey A. Kaplan and Dr. Elizabeth Pavese-Kaplan, Scott M. Kaplan and Julia Mariski, nieces Laurie Winter and James Waters, great nephew; Randy Dunaief and family, as well as numerous friends who are family. Carole further leaves behind one special furby, Sarah.

A funeral service will be held on Thursday, February 15, 2018 at 11:00am at the Joseph N. Garlick Funeral Home, 388 Broadway, Monticello, NY 12701 with Rabbi Hillel Grossman officiating. Burial will immediately follow near her beloved son-in-law, Shelly Kaplan, at the Woodridge Synagogue Cemetery, Marsh Road, Glen Wild, NY.
Shiva will be observed at the residence of Deborah Kaplan in Monticello, NY with a memorial in New York City at a later date.
Funeral arrangements are under the direction of the Joseph N. Garlick Funeral Home - Monticello; to leave a condolence for the family please visit www.josephngarlickfuneralhome.com.