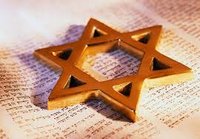 Irwin Raines
Irwin Raines, a resident of Middletown, NY passed away on Friday, March 9, 2018 at the Orange Regional Medical Center in Middletown. He was 82 years old.
The son of the late Morris and Riva Raines, Irwin was born on June 7, 1935 in the Bronx. Mr. Raines worked for many years as the V.P. of Claims for MetLife in Manhattan. He was an avid Yankee Baseball fan and loved bowling.
Survivors include his wife; JosieLou, son-in-law; Mike Klein, adopted daughter; Lisa Perez and her husband Mario, grandsons; Alex, Luis and Matthew Klein and Joshua Perez.
Irwin was pre-deceased by his first wife; Millie, daughter; Debra and his sister; Leona Kaufman.
A graveside service will take place on Sunday, March 11, 2018 at 1:30pm at the Riverside Cemetery, 12 Market Street, Saddle Brook, NJ 07663 with Rabbi Rebecca Shinder officiating.
Funeral arrangements are under the direction of the Joseph N. Garlick Funeral Home - Monticello; to leave a condolence for the family please visit www.josephngarlickfuneralhome.com.