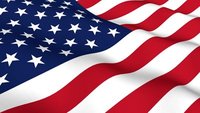 Oscar Pavloff
Oscar Pavloff, who lived most of his life in Hurleyville, NY passed away on Thursday, March 29, 2018 at the Catskill Regional Medical Center in Harris. He was 94. He came to the area from Brooklyn when he was 15 years old with his father and mother, Isadore and Eva Pavloff. He finished high school and graduated in 1940 and immediately went to work in the Bethlehem Fairfield Shipyard in Baltimore, Maryland. After two years he became ill and had to go back to Hurleyville.
Most of his life he worked seasonally for the Wichinsky Bakery in Hurleyville. After a short stint in the Army, he took a course for real estate and became a broker. He was a broker for 30 years in Monticello. He was the first real estate broker to bring buyers for a hotel in the Catskills from Las Vegas, Nevada. Since there was not gambling at that time in Sullivan County, his casino never was realized. He was married to a wonderful woman of 65 years, Ray Pavloff. He was a great Sinatra and Benny Goodman fan.
He leaves behind a son, Josha Pavloff of Conneticut and a daughter, Hollie Pavloff of Arizona, as well as his brothers, grandchildren, nieces and nephews.
A graveside funeral service will take place on Monday, April 2, 2018 at 1:00PM at the Congregation Anshe Hurleyville Synagogue Cemetery, Cemetery Road in Hurleyville with Rabbi Hillel Grossman officiating.
Funeral arrangements are under the direction of the Joseph N. Garlick Funeral Home - Monticello; to leave a condolence for the family please visit www.josephngarlickfuneralhome.com.