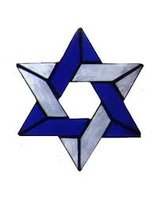 Barry Eisenman
Barry Eisenman, 79, passed away on Saturday, March 31, 2018. Barry was born on June 4, 1938 in Brooklyn, NY. He graduated from St John's University School of Pharmacy in 1960, and 1969 moved to Liberty with his family to be a local pharmacist at Sullivan's. After 18 years he opened the Family Drug Store with a partner in Monticello, NY and eventually retired to Lincoln, RI.
Barry is survived by his beloved wife Marilyn Potraker Eisenman, daughter Barbara Eisenman of St. Petersburg, Florida and daughter Marian Blatchford of Sharon, MA. He also leaves his son in-law William Blatchford and grandchildren Sam, Maggie, Megan and Morgan. Barry will be forever remembered for his extraordinary generosity, kindness and love for his family, friends and community.
A funeral service will be held on Wednesday, April 4, 2018 at 2:00pm at the Congregation Ahavath Israel Synagogue, 39 Chestnut Street, Liberty, NY. Burial will immediately follow in the synagogue cemetery, Hysana Road, Liberty.
Memorial contributions can be made to: Congregation Ahavath Israel, Liberty, NY or Hope Hospice & Palliative Care of Providence, RI.
Funeral arrangements are under the direction of the Joseph N. Garlick Funeral Home - Monticello; to leave a condolence for the family please visit www.josephngarlickfuneralhome.com.