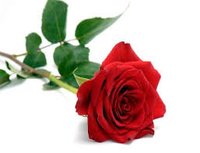 Alberta "Terry" Kazansky
Alberta "Terry" Kazansky passed away peacefully, surrounded by family and friends, in her home in Sackett Lake on Thursday, April 12, 2018.
She enjoyed a life full of joy, love and humor. She was 96 and died of natural causes.
Terry was born in the Bronx on November 16, 1921, to Carrie and Morris Goldstein. She was one of nine children, seven girls and two boys. As a child, she danced and sang on stage; as a young woman she worked as a dental assistant for Dr. Ritterband and later as a hat designer for Lilly Dache, a renowned milliner in New York city. She married Philip Kazansky in 1940 and they moved to Monticello in 1947, where she enjoyed a rich and wonderful life, raised her family, and was a beloved member of the community. For more than 50 years, she and Phil worked side by side for the Hotel, Restaurant and Bartenders Union Local 343 (aka HERE Local 76) where they dedicated themselves to improving the lives of the staff who worked at the Catskill resorts, by organizing workers and negotiating on their behalf with the hotel owners for better wages, working conditions and benefits. Terry loved to cook and everyone was welcome in her home. She and her sisters loved to laugh, at times uncontrollably, and she and Phil enjoyed many happy hours together boating and fishing, in Monticello, Canada and Florida. In their later years, they enjoyed time they spent with friends and family at their second home in Port St. Lucie, FL.
In recent years, Terry was deeply saddened by the passing of the love of her life, her husband Phil in 2003, and her eldest son, Richard in 2013, as well as the loss of seven of her siblings who predeceased her. During this time, she was blessed with the friendship of two special ladies, Eva Hutchins and Delores Williams.
Terry is survived by her children: Anne Kazansky (Richard's widow), Jeffrey Kazansky, Linda and Jack Siegelman, and Sharon and Dee Green. She also leaves behind seven grandchildren and their spouses: Melissa and Lenny Amado, David and Evy Kazansky, Matthew and Jennifer Kazansky, Adam and Rachel Kazansky, Lucas Kazansky, Amber Kazansky, and Matthew Green, and seven great-grandchilren: Jacob, Joshua, Ariana, Noah, Lena, Lillian, and Leora. She is also survived by her sister, Florence Solway, many nieces and nephews, and her devoted canine companion, Rusty.
The family wishes to thank the many kind and generous individuals, including the private duty nurses, home health care aides, and medical professionals, who supported Terry during her declining years.
A funeral service will be held at 1 p.m. on Sunday, April 15 at the Joseph N. Garlick Funeral Home, 388 Broadway, Monticello, NY 12701. Burial will immediately follow at the Landfield Avenue Synagogue Cemetery, Thompson Road, Monticello.
The family requests donations be sent in Alberta's memory to Hospice of Orange and Sullivan Counties, Inc., 800 Stony Brook Court, Newburgh, NY.
Funeral arrangements are under the direction of the Joseph N. Garlick Funeral Home - Monticello; to leave a condolence for the family please visit www.josephngarlickfuneralhome.com