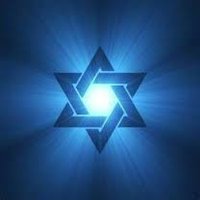 Bruce William Hurwitz Esq.
Bruce Hurwitz passed away suddenly on April 12, 2018. He was the Senior Director, Compliance for Freddie Mac in Mclean, VA. Bruce was happy to be back on the East Coast and was looking forward to a long career with Freddie Mac. He began his career on Wall Street and subsequently moved to Northern California, then Southern California, where he met his beloved wife, Linda. Together they moved back to the East Coast. Bruce was a very well-liked and respected member of the Mortgage Bankers Association. He was very influential in terms of writing policy. His professional colleagues considered Bruce a good-hearted, diligent, and thoughtful "mensch". He loved working with people and teaching. He thought it was a blessing to be able to share his vast knowledge.
Bruce is survived by his wife and partner for 13 years, Dr. Linda Simon. They met in California through JDate. When he "rescued" her from another date, after she called him in desperation, they knew they would be together. They spontaneously decided to get married when in Las Vegas. Bruce is also survived by his only brother, Dr. James Hurwitz of Westfield, NJ with whom he was very close. Over the years he has derived much happiness from James and his family, his wife, Dr. Sarah Schaefer, and their daughters, Sophie and Abbie. He was so proud of the girls' college acceptances and often commented that James and Sarah "did it right" with their kids.
Though Bruce was born on June, 4, 1962 in Southern California, he was adopted as a newborn by Victor and Harriet Didinsky. He grew up in South Fallsburg, New York where he loved to ride his bike, fish, and ski, sports he continued into his adult life. He studied piano and had an opportunity to play at Carnegie Hall with his high school orchestra. After high school, he graduated from Brandeis University and then the Benjamin Cardozo School of Law of Yeshiva University.
Though immersed in a busy career, Bruce is remembered as someone who was always searching for existential answers, delving into his religion and contemporary philosophies alike. His studies recently led him to an appreciation of living in the moment and taking joy in that. He demonstrated this present way of life through his love of cooking and creating in the kitchen for friends, family, and colleagues. His gifts to friends always had a personal significance for him and came with a story as to why he chose them. This was due to his big heart which was remembered most recently by people he mentored and worked with. One of those friends and former colleagues posted this tribute on Facebook:
"I'll miss you Kemosabe, I truly will. It should not have been your time. The world just lost one of its kindest-hearted souls. You had three Rules of Life. I disagree with the third thing: 'None of this matters'. Because certain things do matter. You mattered. How's that for a student becoming the teacher? And we, your loved ones and friends will remember you always for as long as we are still around."
A funeral service took place on Tuesday, April 17, 2018 at the Joseph N. Garlick Funeral Home, 388 Broadway, Monticello, NY 12701. Rabbi Yakkov Barros officiated. Burial took place at the South Fallsburg Hebrew Association Cemetery, Marsh Road, Glen Wild, NY.
Funeral arrangements are under the direction of the Joseph N. Garlick Funeral Home - Monticello; to leave a condolence for the family please visit www.josephngarlickfuneralhome.com.