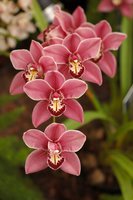 Harriet "Etta Peretz" Wechsler
Harriet Wechsler was born in Queens, NY in 1932 and passed away on August 27, 2017 in Florida at the age of 84 where she was a resident for many years. Harriet was the daughter of Paul & Mary Siegel and younger sister to the late Martin Siegel and late Sydell Silverstein.
Harriet resided in Monticello, NY for many years where she had created an incredibly warm and nurturing home. She was married to Lawrence Wechsler for 61 years.
Harriet is survived by Lawrence, her four children, Daniel, Suzanne, Jeffrey, and Neal, and four grandchildren, Rachelle, Elliot, Elizabeth, and Alexandra. Harriet's world revolved around her children and grandchildren. She loved to see how each of them grew and developed in amazing ways which was the direct result of her unique guidance and wisdom, but mostly because of her unconditional love and giving heart.
A funeral service will be held on Tuesday, August 29, 2017 at 2:00PM at the Joseph N. Garlick Funeral Home Inc, 388 Broadway, Monticello, NY 12701. Burial will immediately follow at the Landfield Avenue Synagogue Cemetery, Thompson Road, Monticello.
Donations would be appreciated in her memory and made to the Landfield Avenue Synagogue, P.O. Box 410, Monticello, NY 12701, which she cherished and was very fond of.
Funeral arrangements under the direction of the Joseph N. Garlick Funeral Home Inc. - Monticello; to leave a condolence for the family please visit www.josephngarlickfuneralhome.com.