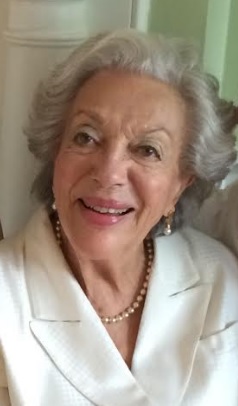 Sybil B. Stein
Sybil B. Stein a long-time resident of Nassau County, NY passed away on Friday, October 6, 2017 at Nyack Hospital. She was 94 years old. The daughter of the late Ben and Rose Ganz, Sybil was born on March 23, 1923 in Brooklyn.
Mrs. Stein was a retired Home Economics Teacher for the Baldwin School District. After retirement she tutored reading skills, she worked at the soup kitchen and she loved playing scrabble and cards with her dear friend Ruth. Together they hit the high spots in Long Beach and Oceanside seeing films, enjoying concerts and strolling the Boardwalk. She was an amazing, warm and generous mother and friend and we were so lucky to have her for so long. She gave us so much joy as a family and loved doing it.
Survivors include her three children; Beverly, Mitchell and Jonathan, her grand-children; Bonnie, Bradley, Jordan, Jake and Danielle; great-grandchildren; Ashlynn,Teaghan, Brynn and Delilah, as well as her sister Margo Gopen.
Sybil was pre-deceased by her beloved husband, Bernie, on March 29, 2002.
A graveside service will be held on Monday, October 9, 2017 at 11:00am at the Congregation Anshe Hurleyville Synagogue Cemetery, Cemetery Road, Hurleyville, NY.
Memorial contributions in Sybil's name may be made to Doctors without Borders, 333 7th Avenue, 2nd Floor, New York, NY 10001-5004.
Funeral arrangements under the direction of the Joseph N. Garlick Funeral Home Inc. - Monticello; to leave a condolence for the family please visit www.josephngarlickfuneralhome.com.