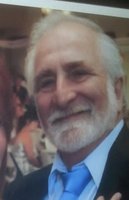 Morton "Mort" Rosenblum
Mort Rosenblum of Rock Hill, NY passed away on Friday, October 20, 2017 at home. He was 75. The son of the late Abe and Sylvia Brandes Rosenblum Zaretsky, Mort was born on February 24, 1942 in the Bronx.
Mort was employed as a UA Plumber- Union 1 since 1960. He loved racing motorcycles in Endouro's and trail riding. He also had a great love for Odyssey racing. He built and owned I-86 Service Center, Inc. as well as owned and operated Rose Auto, Inc,- both in Rock Hill.
Survivors include his wife Caroline, at home; daughter Deborah (John) Briggs of Nottingham, England, son; Matthew (Wendy) Rosenblum of Rock Hill, six grandchildren; Leanna, Rebecca, Ryan, and Colin of Rock Hill as well as Melissa and Jamie of England; and one great-grandson, Ezra of Rock Hill.
Aside from his parents, Mort was pre-deceased by his sister, Tama Stibrany, and daughter Amy Rosenblum.
A funeral service will be held on Monday, October 23, 2017 at 11:00am at the Joseph N. Garlick Funeral Home, 388 Broadway, Monticello, NY 12701 with Rabbi Endre Stamler Officating. Burial will immediately follow in the family plot at Beth David Cemetery in Elmont, NY.
Memorial contributions in Mort's name may be made to the American Cancer Society or Hospice of Orange & Sullivan Counties.
Funeral arrangements under the direction of the Joseph N. Garlick Funeral Home - Monticello; to leave a condolence for the family please visit www.josephngarlickfuneralhome.com.