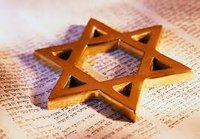 Harold M Wasserlauf
Harold Wasserlauf, age 65, passed away on Monday, January 15, 2018 at the Westchester Medical Center following an extended illness. The son of the late David and Mildred Wasserlauf, Harold was born on April 26, 1952 in Monticello.
As a child, Harold worked on his family farm and was always ready to put a smile on your face with another chicken joke. As a young adult he moved on to selling and developing real estate in both Florida and Georgia. He joined Sysco, a global leader in distributing food products to restaurants where he was recognized with many awards for his outstanding and personal service to his clients. Since his retirement, Harold continued to pursue his passion for gardening, cooking and playing the guitar.
Harold is survived by his wife Christine; daughter Zoe Wasserlauf; his sister Fran (Wasserlauf) Abilock and brother-in-law Lou Abilock; his brother Robert Wasserlauf and sister-in law Karen Wasserlauf; as well as many close relatives and friends.
A funeral service will be held on Thursday, January 18, 2018 at 11:00AM the Joseph N. Garlick Funeral Home, 388 Broadway, Monticello NY 12701. Interment will immediately follow at the Congregation Temple Beth-El Cemetery, Route 17B, Bethel.
In lieu of flowers, memorials may be made to The National Kidney Foundation, 30 East 33rd St. New York, NY 10016.
Funeral arrangements are under the direction of the Joseph N. Garlick Funeral Home - Monticello; to leave a condolence for the family please visit www.josephngarlickfuneralhome.com.