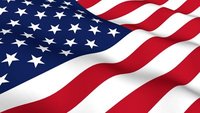 Rubin "Ruby" Joe Katz
Rubin Joe Katz of Monticello, NY passed away on Saturday morning, August 4, 2018. He was 95.
Ruby was the son of the late Ben and Jennie Katz. He was born on May 12, 1923 in Westbrookville, NY.
Ruby was a Veteran of World War II serving in the Coast Guard and seeing action in the North Atlantic from 1943-1945. Following the war, he traveled the country working in many different occupations. He returned to Sullivan County where he became the owner and Publisher of the Bulletin Sentinel, Liberty Evening News and Republican Watchman newspapers. Ruby later owned Kaaterskill Realty and then R J Katz Realty. He was very active in civic affairs being a charter member of Monticello Elks BPOE #1544, Monticello Masonic Lodge, VFW and Jewish War Veterans. Ruby is a Past Chairman of the Town of Thompson Republican Committee and past Vice Chair of the Sullivan County Republican Committee.
Ruby is survived by Barbara Breakey Katz, his loving wife of 60 years, daughter Dr. Valerie Katz and her husband Dr. Clark Broza of White Plains, NY, son Dr. Randolph Katz and his wife Eileen of Monticello, grandchildren Lauren and Ryan Katz and Jennifer Broza, numerous cousins, nieces and nephews. He is predeceased by his sister Minnie and her husband Manny Benson.
A funeral service will be held at 11:00 am on Monday, August 6,, 2018 at the Joseph N. Garlick Funeral Home, 388 Broadway, Monticello, NY. The Rabbi Simcha Zajak will officiate. Interment will follow at Workman's Circle #281 Cemetery, Marsh Road in Glen Wild.
Memorial contributions in Ruby's memory may be made to the charity of one's choice.
Funeral arrangements are under the direction of the Joseph N. Garlick Funeral Home - Monticello; to leave a condolence for the family please visit www.josephngarlickfuneralhome.com