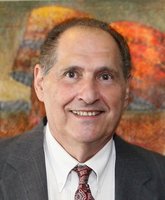 Eli Philip Bernzweig
Eli P. Bernzweig passed away peacefully on December 20, 2018 at his home in California. He was 91 years old. Mr. Bernzweig was born November 17, 1927 in Hollywood, Florida. Mr. Bernzweig was a Corporal in the U.S. Army from 1945-47, where he served in Korea - WWII Army of Occupation. He graduated from Rutgers Law School. He married Lorraine Ribner of Ellenville, NY in December 1951, and began his practice of law in Ellenville where his wife's family ran the Ribner Bakery. He founded the Ellenville First Aid and Rescue Squad in 1955. Mr. Bernzweig was an author and retired federal attorney with more than 25 years as a health law specialist. He was appointed Executive Director of the H.E.W. Secretary's Commission on Medical Malpractice, and was a Guest Scholar at the Brookings Institution in Washington, D.C. He was the author of numerous books and articles on the professional liability of doctors, nurses, lawyers, and financial planners, and also wrote two novels. Mr. Bernzweig was preceded in death by his beloved wife Lorraine Ribner Bernzweig, his parents Abraham and Fanny Bernzweig, as well as his brother Melvin Bernzweig, sister Evelyn Friedman, and twin brother William Bernzweig He is survived by his daughters Sara Nealy and Linda Rhodes; grandchildren Stefanie, Zachary, Roxana, Alexander, and Liandra; sisters-in-law Bernice Rogow and Marilyn Bernzweig, and many nieces and nephews.
A graveside funeral service will take place on Thursday, December 27, 2018 at 11:00am at the Congregation Ezrath Israel Synagogue Cemetery, Route 209 in Wawarsing.
Donations in his memory can be made to the Ellenville First Aid and Rescue Squad, your local Humane Society, or to the Southern Poverty Law Center.
Funeral arrangements are under the direction of the Joseph N. Garlick Funeral Home - Ellenville; to leave a condolence for the family please visit www.josephngarlickfuneralhome.com.