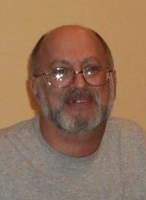 Larry J. Berens
Larry Berens, a driver for the Yellow Cab Company and lifetime resident of Monticello passed away unexpectedly on Friday, December 28, 2018 at the Orange Regional Medical Center in Middletown. He was 67 years old. The son of the late Lee and Gladys Levine Berens, Larry was born on April 5, 1951 in Monticello.
A family statement reads: "Larry loved going bowling and watching his NY Giants every football season. He will be missed."

Survivors include his soulmate; Lisa, his children; Leah, Jeremy, and Miles, his brothers; Paul and his wife Maryann and Ed his partner Tom, nephews; Michael and Dan, as well as lots of loved ones and friends.
A funeral service will take place on Monday, December 31, 2018 at 11:00am at the Joseph N. Garlick Funeral Home, 388 Broadway, Monticello, NY 12701. Cremation will follow privately and at the convenience of the family.
Funeral arrangements are under the direction of the Joseph N. Garlick Funeral Home - Monticello; to leave a condolence for the family please visit www.josephngarlickfuneralhome.com.