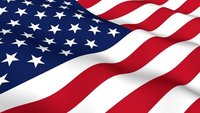 Carl J. Silverstein
Carl J. Silverstein, a resident of Monticello for sixty years, passed away on Friday, January 4, 2019, at the Catskill Regional Medical Center in Harris, NY. He was 90.
The son of the late Jack (Jacob) and Evelyn (Semel) Silverstein, Carl was born on November 18, 1928, in Richmond Hill, Queens. He attended Brooklyn Technical High School and roller-skated to Richmond Hill High School (whose alumni included Phil Rizzuto and the actor, Dick Van Patten). During the World War II years, Carl and his father were responsible for enforcing their neighborhood's Blackout regulations.
Carl developed his love of Sullivan County as a Boy Scout while attending the Ten Mile River Camp in Narrowsburg from ages 11 to 16. He and other companions were responsible for the "misplacement" of a canon that was located at the camp.
Graduating in 1950 from Syracuse University as a math major, Carl was the Student Manager of the Syracuse Varsity Basketball Team. He was responsible for doling out eating money to the players at away games, and he had great seats to watch the NIT and NCAA Tournaments. During one of the tournaments, Carl witnessed an infamous game in the CCNY point shaving gambling scandal.
Carl was drafted into the Army in November of 1950 during the Korean War and served stateside until November of 1952, eventually becoming a clerk at the Pentagon. When he left the Army, Carl worked for a statistical firm that investigated movie ticket fraud. In 1953, Carl met his wife of 64 years, Sylvia (Gerstman), at a party thrown by Carl's sister, Marion (Sackron). Carl and Sylvia were married in Brooklyn on August 15, 1954. While Carl worked for the law firm, Sargo and Stein, he completed four years at Brooklyn Law School at night, studying on the subway. Carl and Sylvia's eldest daughter, Karen (Lurie-Bedrick) was born while Carl was attending law school.
After passing the Bar Exam, Carl and Sylvia wanted to leave New York City, and Carl found a job with Morris Turetsky and Malvin Cohen. Morris was involved with the trotters at Monticello Raceway, and when Malvin split up the law practice, Carl joined him, establishing a private law firm, Cohen and Silverstein. While in Monticello, Carl and Sylvia's younger daughter, Beth (Schumann) was born, and the family resided in the village. Carl was an Assistant District Attorney while practicing with Cohen and Silverstein. He was also an Assistant DA during the Woodstock Festival, and one of his regrets was not taking the opportunity to helicopter into Yasger's Farm. Eventually, he became the Director of the Sullivan County Legal Aid Society and served as the Director for 17 years. Following that portion of his career, Carl worked for New York State by writing appeals for indigent prisoners. This continued until Carl was in his 80's.
Carl was known throughout Monticello for giving back to the community. He was president of the Jewish Community Center while the JCC built its pool, and he coached the JCC basketball boys and girls teams for years. He was president and an officer of Temple Shalom. He was also an officer of the Catskill Wheelmen, Carl's beloved biking club. He was a member of both the Sullivan County and New York State Bar Association. He served on the Board of Directors for the Sullivan County Federation of the Homeless, as well as the Boards of Headstart and of Hospice.
An avid bicyclist and basketball player, Carl played full-court until he was 75 and bicycled until he was 80 years old. He and his wife, Sylvia, spent 15 vacations touring the United States by car and visiting almost all the major national parks in the United States. They often took their beloved Australian Shepherd, Rascal, with them. Carl enjoyed photography, visiting Space Farms Zoo and Museum in Sussex, N.J., and he was a great fan of the Giants, the Jets, the Knicks, and the Nets. He loved his family and will be missed by his wife, Sylvia, his daughters Karen (Don Bedrick) and Beth (Larry Schumann), his grandchildren Alyson (Justin) Hersker, Matthew Lurie, Becky Schumann (Chris Cervantes), and Kiki Schumann. Additionally, he will be mourned by his nieces and nephews, Ira, Esther, Gary, Peter, Nancy, and Bruce. Carl is also survived by Sylvia's beloved brother and sister-in-law, Al and Harriet Gerstman of Mountaindale, NY and Boynton Beach, FL.
A funeral service will be held on Wednesday, January 9, 2019 at 11:00am at the Joseph N. Garlick Funeral Home, 388 Broadway, Monticello, NY 12701. Interment will immediately follow at the Sullivan County Veteran's Cemetery, 171-181 Sunset Lake Rd. in Liberty.
The Silverstein family would like to take this opportunity to thank all the staff at the Catskill Regional Medical Center for their compassionate and dedicated care of Carl during his last months.
In lieu of flowers, the family suggests that any donations should be made to Space Farms Zoo and Museum, 218 County Road 519, Sussex, NJ 07461; or to the Catskill Regional Medical Center, P.O. Box 800, 68 Harris Bushville Road, Harris, NY 12742; or to the Castle Point Campus of the VA Hudson Valley Health System, 41 Castle Point Road, Wappingers Falls, NY 12590; or to a charity of the donor's choice.
Funeral arrangements are entrusted to the Joseph N. Garlick Funeral Home - Monticello; "Honorably Serving the Tri-County Jewish Community for 70 Years" 845-794-7474 or www.josephngarlickfuneralhome.com.