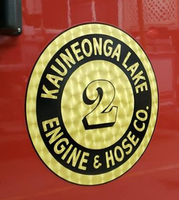 Jerome Allen Kallman
Jerome Allen Kallman, Born in Brooklyn, lived a full life of 87 years, being a resident of White Lake, NY for almost 27 years, passed away peacefully on February 5, 2019. A graduate of the Julliard School of Music, "Jerry," a music teacher for over 30 years, taught elementary school children on Long Island. He touched the lives of all he taught, inspiring young musicians and giving them the wonderful gift of music. He left a lasting impression on all those who had the privilege of being his students. He taught with an unmatched passion for the subject he loved most…MUSIC!! He understood the power of music and he passed that passion to his students, as he watched them grow into adults and, in some cases, even teaching his original students' children, at the same schools. He also wrote musical pieces, not just songs but, whole arrangements for his school bands and full orchestras. He wrote complete musicals and performed willingly with his student orchestras, to help inspire them.
His unparalleled musicianship and command of the trumpet was exemplified by his accomplishments, at Julliard. He performed many times as the featured solo trumpeter, with the full Julliard School of Music Orchestra. From the most complicated pieces of music written by master composers, to the "Rock and Roll" fill-ins and riffs required by today's' music, it all came seamlessly right through his fingers and lips, to be played perfectly with passion and precision. Simply he never met his match!! All who ever had the pleasure of hearing his incredible trumpet, were simply in awe. He also taught many other instruments, such as clarinet, saxophone, piano, and trombone. He had his own band for many years, bringing joy to many young couples at their weddings all over the Tri-State area for over 30 years. He understood that great music could only make their celebrations better.
Upon retiring, he moved he and his wife to White Lake, NY, where he resided for an additional 25 years. Jerry never really retired, as he joined the Kauneonga Fire Department as a volunteer Fireman and eventually went on to become the Captain of the Fire Police. Even in his retirement and in the dead of wintery nights, he unselfishly went to help his fellow Firefighters and neighbors in need. Around the small town of White Lake and neighboring Monticello, he was well known as the funny man. Jerry was quick to tell a joke or story, through which his life experiences and insight, made you laugh.
He leaves behind, his beloved wife Beverly of 63 years, his 2 accomplished children Brandon & Marc, his fabulous daughter-in-laws, Miranda & Maureen, along with his 4 fantastic grandchildren Justin, Marlee, Maya, Madison, and his beloved & loving dog, Teddy. He was a Great Man, whose impact and legacy, will live on long after his passing. He has left a long trail of accomplishments and fond memories. He made you smile when you met him. His passing will break the hearts of the thousands who knew him and loved him. To quote his long-time physician and friend, "I hear they are having a great concert now that THE horn player arrived!"
A graveside funeral service will take place on Thursday, February 7, 2019 at 1:30pm at the New Montefiore Cemetery, 1180 Wellwood Ave, West Babylon, NY 11704.
Funeral arrangements are entrusted to the Joseph N. Garlick Funeral Home - Monticello; "Honorably Serving the Tri-County Jewish Community for 70 Years" 845-794-7474 or www.josephngarlickfuneralhome.com.