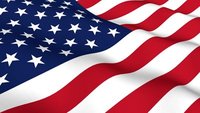 Emanuel "Manny" Kossar
Emanuel Kossar of Ellenville, NY passed away on Thursday, February 14, 2019. He was 95. The son of the late Harry and Ida Abrams Kossar, Manny was born on November 27, 1923 in Ellenville.
Manny was co-owner of Ellenville Handleworks for many years and helped pioneer the timber business in Southeast Asia.
Manny was an Army Veteran of World War II and served in Europe.
He is survived by his children Michael and Lisa Kossar of Suffern, NY; Ronald and Sandra Kossar of Goshen, NY; and Gary Kossar of Eugene, Oregon. He is also survived by his grandchildren Stuart and Kate Kossar, Dr. Alex Kossar, and Kelly Kossar, and great granddaughter Riley Kossar.
He was preceded in death by his loving wife of 58 years, Helen on October 12, 2002
A graveside funeral service will be held on Sunday, February 17, 2019 at 1:00pm at the Congregation Ezrath Israel Synagogue Cemetery, Route 209 in Wawarsing. Rabbi Hillel Grossman will officiate.
Funeral arrangements are entrusted to the Joseph N. Garlick Funeral Home – Ellenville; "Honorably Serving the Tri-County Jewish Community for 70 Years" 845-647-7747 or www.josephngarlickfuneralhome.com.