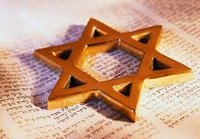 Gary Fillip Lonstein
Gary Lonstein, a former bookkeeper for Lonstein's Motors and the Nevele Hotel and native Ellenville resident, passed away peacefully on Wednesday, April 3, 2019 at his home in Sebring, FL. He was 80 years old. The son of the late Nathan and Sylvia Goldberg Lonstein, Gary was born on December 24, 1938 in Ellenville.
Survivors include: his wife Harriet Schirok Lonstein of Sebring, FL; sons Ross Lonstein (Maria Granda) of West Hurley, NY and Joseph Lonstein (Stephen Thomas) of East Lansing, MI; grandson Nathan Lonstein of West Hurley; sister Minnie Lonstein Wainer (Bernard Wainer), sister-in-law Phelene Lonstein both of Ellenville, sister- and brother-in-law Dorothy Schirok Raphael and Eugene Raphael of Boynton Beach, FL, and numerous nieces and nephews.
Gary was pre-deceased by his parents and his brother Martin H. Lonstein.
A funeral service will take place on Sunday, April 7, 2019 at 1:00pm at the Joseph N. Garlick Funeral Home/Congregation Anshe Tzadyik, 186 Canal Street, Ellenville, NY 12428. Burial will immediately follow in the family plot at the Anshe Tzadyik Synagogue Cemetery, Route 209 in Wawarsing.
Memorial contributions in Gary's name may be made to: Moffitt Cancer Center and Research Institute, 12902 USF Magnolia Drive, Tampa, FL 33612.
Funeral arrangements are entrusted to the Joseph N. Garlick Funeral Home - Ellenville; "Honorably Serving the Tri-County Jewish Community for 70 Years" 845-647-7747 or www.josephngarlickfuneralhome.com.