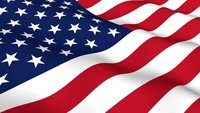 Steven Sondak
Steven Sondak, a resident of Sunrise Florida, formerly of Ellenville, NY passed away unexpectedly on Friday, July 12, 2019 at his home. He was 65. The son of the late Sol and Beverly Shapiro Sondak, Steve was born on April 5, 1954 in Ellenville.
Steven proudly served his country in the United States Marine Corps and later worked as a computer troubleshooter for various large-scale companies.
Survivors include his brother; David Sondak and his wife Laura of Selkirk, NY as well as several nieces, nephews and cousins.
A funeral service will take place on Tuesday, July 16, 2019 at 1:00pm at the Joseph N. Garlick Funeral Home/Congregation Anshe Tzadyik, 186 Canal Street, Ellenville, NY 12428 with Rabbi Endre Stamler officiating. Burial will immediately follow at the Kerhonkson-Accord Jewish Farmers Cemetery, Boice Mill Rd, Kerhonkson, NY.
Donations in Steve's name may be made to the Wounded Warrior Project.
Funeral arrangements are entrusted to the Joseph N. Garlick Funeral Home - Ellenville; "Honorably Serving the Tri-County Jewish Community for 70 Years" 845-794-7474 or www.josephngarlickfuneralhome.com.