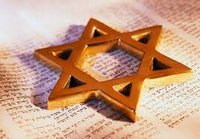 Stephen J Gordon
Hurleyville, NY
Mr. Stephen Gordon, a retired educator for the Washingtonville School District, part-time substitute teacher for the Monticello School District, and long-time area resident passed away peacefully on Sunday, November 10, 2019 at the Orange Regional Medical Center in Wallkill. He was 74. The son of the late Paul and Bessie Gordon, Stephen was born on January 8, 1945 in Brooklyn.
Stephen's life can best be honored by remembering the many lives he touched as an educator, as the many transformations he facilitated perpetuated the belief that any child can realize their potential when we make them a star.
Survivors include: Sheila Haber, Rachel Schnefel, William Schnefel, Rebecca Schnefel, Neil Gordon, Eric Gordon, Fran Gordon, Jillian Cawley, Rebecca Haber, Vinton Cawley, Skylar Cawley, Sage Cawley, Arlene Gold, Maury Gordon, and many other extended family members as well.
A funeral service will be held on Wednesday, November 13, 2019 at 11:00am at the Joseph N. Garlick Funeral Home, 388 Broadway, Monticello, NY 12701. Burial will immediately follow at the Congregation Anshe Hurleyville Synagogue Cemetery, Cemetery Road in Hurleyville.
Shiva will be held 11:00am to 9:00pm from Thursday thru Sunday at the family home, 51 Little Pond Road, Hurleyville, NY.
Memorial contributions in Stephen's name may be made to his community activism organizations Fallsburg's Future and The Columbia Hill Neighborhood Alliance.
Funeral arrangements are entrusted to the Joseph N. Garlick Funeral Home - Monticello; "Honorably Serving the Tri-County Jewish Community for 70 Years" 845-794-7474 or www.josephngarlickfuneralhome.com.