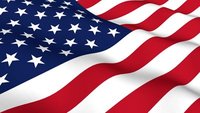 Norman Bachrach
Monticello, NY
Mr. Norman Bachrach of Monticello, NY passed away on Friday, January 17, 2020. Norman passed peacefully in his home, the home that he shared for many years with his loving wife, Ruth. He was 87. The son of the late Aron and Libby Levine Bachrach, Norman was born on October 31, 1932 in Brooklyn.
Norman lived his life to the fullest. He was passionate about his family, his career as a CPA, golf, many sports and the horses.
Survivors include his son; Mark Joseph Bachrach and his wife Laura, daughter; Vikki Lisa Bosley, Grandson; Chance Hym Bosley, as well as Norman's ex-wife Joan (who is the mother of Mark, Vikki and grandmother of Chance.)
A funeral service will take place on Friday, January 24, 2020 at 12 noon at the Joseph N. Garlick Funeral Home, 388 Broadway, Monticello, NY 12701. Burial with full military honors will immediately follow at the Congregation Agudas Achim Synagogue Cemetery, Livingston Manor, NY.
In lieu of flowers, memorial contributions in Norman's name may be made the Hospice of Orange and Sullivan Counties, 800 Stony Brook Ct, Newburgh, NY 12550.
Funeral arrangements are entrusted to the Joseph N. Garlick Funeral Home - Monticello; 845-794-7474 or www.josephngarlickfuneralhome.com.