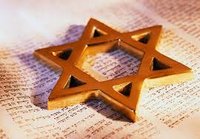 Isaac Oberndorfer
New York, NY
Mr. Isaac Oberndorfer, retired President and CEO of Norris Strauss Inc. in Brooklyn passed away peacefully on Monday, October 26, 2020 at the NYU Langone Medical Center. He was 85. The son of the late Lazarus and Hannah Jonas Oberndorfer, Isaac was born on October 16, 1935 in Frankfurt, Germany.
A graveside funeral service will take place on Tuesday, October 27, 2020 at 1:00pm at the Mount Hebron Cemetery, 130-04 Horace Harding Expy, Flushing, NY 11367.
Funeral arrangements are honorably entrusted to the Joseph N. Garlick Funeral Home - Monticello; 845-794-7474 or www.josephngarlickfuneralhome.com.