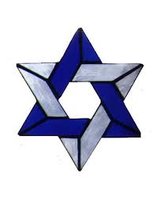 Jerold Harvey Yavarkovsky
Lake Huntington, NY
Mr. Jerold H. Yavarkovsky, a retired teacher for the New York City School System passed away on Friday, October 30, 2020 at the Orange Regional Medical Center in Middletown. He was 76. The son of the late Theodore and Esther Blitz Yavarkovsky, Jerold was born on December 11, 1943 in Manhattan.
A graveside funeral service will take place on Sunday, November 1, 2020 at 1:00pm at the Sharon Gardens Cemetery, 273 Lakeview Avenue, Valhalla, NY 10595.
Funeral arrangements are honorably entrusted to the Joseph N. Garlick Funeral Home - Monticello; 845-794-7474 or www.josephngarlickfuneralhome.com.