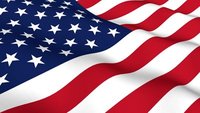 David Lungen
Monticello, NY
David (Berel) Lungen of Monticello, New York passed away on February 14, 2021. He was 92. David was the proprietor of Lungen's Meat & Poultry Market, a fixture on Broadway in Monticello for almost 50 years. He was born in May 1928 in Rubzevich, Poland (now located in Belarus) – a small farming village outside of Minsk on the road to Vilnius – to a family of butchers who also raised and traded cattle.
In many ways David had an idyllic childhood (and not just for the spoonful of homemade vodka to keep him warm on the way to school in the winter). However, that changed when the German army arrived in town in the midst of the continued invasion of Poland on their way to Russia. There, the story of survival for a teenage David and his family began. The family home became the center of a makeshift ghetto. He suffered the deaths of his mother, sister, younger brother, and others. He withstood the worst of the invaders and of certain neighbors, even as he got assistance from other neighbors. He persevered in the worst of circumstances.
After escaping and hiding out at a local farm, David and his father joined with a Jewish partisan brigade, which became known as the Zorin partisan group, that built a community in the deep forest to shelter refugees, and to serve as a base for fighting back. He would later serve in the United States Army, but it was in the forests of Belarus where he saw the fiercest action.
After the war, David, his father, and his older brother (who was with the Russian Army, and after being a prisoner made it back to their home area to also battle in the forests along with other soldiers and partisans) initially returned to their hometown to restart their lives. But with the increasingly oppressive Soviet government taking control, they quickly concluded that it was time to go.
They made it to the Foehrenwald displaced persons camp before David and his father immigrated to the United States in 1949. After a short stop in Brooklyn, they arrived in Monticello, where they had a relative. They found that there were some similarities to their previous hometown, and settled there. That very year, David and his father established their butcher shop, which he later ran with Rita, his beloved wife of 67 years.
David was a man of deep integrity who worked extraordinarily hard for a very long time. He maintained a remarkably strong grip, the result of cutting meat for decades, into his very last days.
He was a long-time member of the Landfield Avenue Synagogue and J.W.V. He is survived by Rita, three children, four grandchildren, two great-grandchildren and many admirers.
His life and memory are a blessing.
Funeral arrangements are honorably entrusted to the Joseph N. Garlick Funeral Home - Monticello; 845-794-7474 or www.josephngarlickfuneralhome.com.