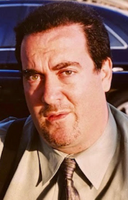 Lawrence Dean Gold
Ferndale, NY
Lawrence Dean Gold of Ferndale, NY, passed away on Friday, September 3, 2021. He was 58 years old.
Larry was born on January 23, 1963, to Raymond and Judith Gold of South Fallsburg. He graduated from Fallsburg High School, SUNY Albany, and Albany Law School. He established his own law firm and practiced law in Monticello for over 30 years. He fought hard for his clients and helped many turn their lives around. Larry loved to make people laugh and had a quick wit and irreverent sense of humor. His family and friends will remember him with a smile.
Larry was an avid weightlifter, a moderator and founder of the Uncensored Sullivan County Facebook page, and enjoyed playing basketball with his brothers.
Survivors include his son, Jeremy, of New York City; parents, Raymond and Judith Gold of South Fallsburg, NY; companion Tiffany Pegram, of Ferndale, NY; sister Robyn Wright (Doug) of Bridgewater, NJ; brother Dr. Brian Gold (Paige) of Orange County, NY; brother Mark Gold of New York City; nieces and nephews, aunts, uncles and cousins, and many friends.
A private burial was held at the South Fallsburg Hebrew Association Cemetery in Glen Wild.
Funeral arrangements are honorably entrusted to the Joseph N. Garlick Funeral Home - 845-794-7474 or www.josephngarlickfuneralhome.com.