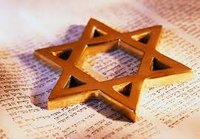 Saul Kobrick
Warwick, NY
Mr. Saul Kobrick passed away at his home on Thursday, January 27, 2022 surrounded by his beloved family. He was 80 years old. The son of the late Jack and Rose Kobrick, Saul was born on January 15, 1942 in Brooklyn, NY.
Saul was a devoted husband and father, as well as an accomplished attorney, practicing for over 50 years and growing a successful law practice. He was a warm and fun-loving person who enjoyed traveling, playing tennis and golf, and being with his family. He had a zest for life and was well liked by all.
Saul attended high school at Yeshiva of Flatbush. He graduated with a B.A. from Syracuse University, a law degree from Brooklyn Law School, and a masters in taxation from New York University. He also served as secretary of his synagogue and as a judge in the Village of Plandome Manor. Saul also became a licensed financial planner later in life.
He is survived by his beloved wife Carla Kobrick, his sister Karen Port and brother-in-law Steven Port, his daughter Allison Bignelli and son-in-law Jonathan Bignelli, his son Jonathan Kobrick and daughter-in-law Deanne Paffenroth, and his grandchildren Alexander, Ryan, and Samantha Kobrick.
A graveside funeral service will take place on Monday, January 31, 2022 at 12:30pm ET at the Temple Beth Shalom Cemetery, Spanktown Road, Warwick, NY with Rabbi Brian Leiken officiating. Family will be sitting Shiva in Mineola, NY on:
Thursday, February 3rd from 1:00-6:00pm ET
Friday, February 4th from 1:00-6:00pm ET
Saturday, February 5th from 4:30-7:00pm ET
Sunday, February 6th from 1:00-6:00pm ET
Memorial contributions in Saul's name may be made to the American Lung Association (https://www.lung.org/)
Arrangements are honorably entrusted to the Joseph N. Garlick Funeral Home - 845-794-7474 or www.josephngarlickfuneralhome.com