Recommend Shirley's obituary to your friends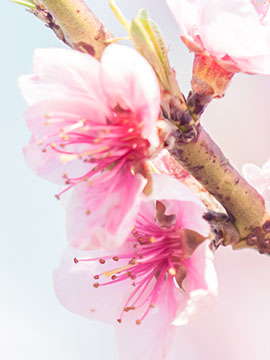 Obituary of Shirley Gilbert
SHIRLEY GILBERT MONTICELLO, NY Shirley Gilbert died at Catskill Regional Medical Center on Friday, December 16, 2005. She was 92 year old and lived a full and blessed life. Born Suara Bershatsky on June 28, 1913 in Manhattan, the first-generation American chose to celebrate her birthday on July 4th. She spent her early years in Brooklyn, NY. Her marriage to Herman (Hymie) Gilbert spanned over 50 years and the couple raised four children in Monticello, NY. Former owners of Camp Kennybrook, they were an integral part of the community and contributed to the social and economic growth of Sullivan County. She played many roles in life. Hymie often said she was the love of his life; she, in turn, was the rock of the family. Her kindness and generosity extended to everyone she knew. A typical Bubby, she was always taking care of people, especially making sure they were well fed. Her chopped liver, latkes and matzo ball soup were legendary. She is survived by her sister, Lottie Epstein; her children, Leatrice Deitsch, Joan Segall, Carolyn Klein and Jeffrey Steven Gilbert; her grandchildren, Hope Roche, (Robert), Lisa Searchinger, (Brian), Dana Deitsch, Bari Rubinoff (Jay), Jamie Klein, Tracy Klein, Jason Klein and Daniel Gilbert; her great-grandchildren, Ben Searchinger, Maddy Searchinger, Maia Rubinoff and Zoey Rubinoff in addition to may beloved nieces, nephews, grand nieces and grand nephews. She was at home with all ages, amusing her friends and family with her unique sense of humor and eagerly anticipating the start of each new day. She will be missed. Funeral services will be held at 10am at the Joseph N. Garlick Funeral Home, 388 Broadway, Monticello, NY. Rabbi Ben Zion Chanowitz will officiate. Burial will follow at New Montifore Cemetery Pinelawn, NY. Memorial donations in Shirleys name can be made to Skilled Nursing Fund, att: Donna Mullins, Catskill Regional Center, POB 515, Bushville Rd, Harris, NY 12742, or to The Joan Gilbert/Helene Zimmer-Loew Scholarship Fund, c/o Connecticut College; Office of College Advancement, Connecticut College, 270 Mohegan Blvd, New London, Ct 06320 or the charity of your choice.
Funeral Service
Monday, December 19, 2005
Joseph N. Garlick Funeral Home Inc.
388 Broadway
Monticello, New York, United States
Interment at: New Montefiore Cemetery
Monday, December 19, 2005
New Montefiore Cemetery
Pinelawn, New York, United States